IMPRESSION
October 25, 2020 @ 7:00 pm - October 30, 2020 @ 9:00 pm
₹18 – ₹1500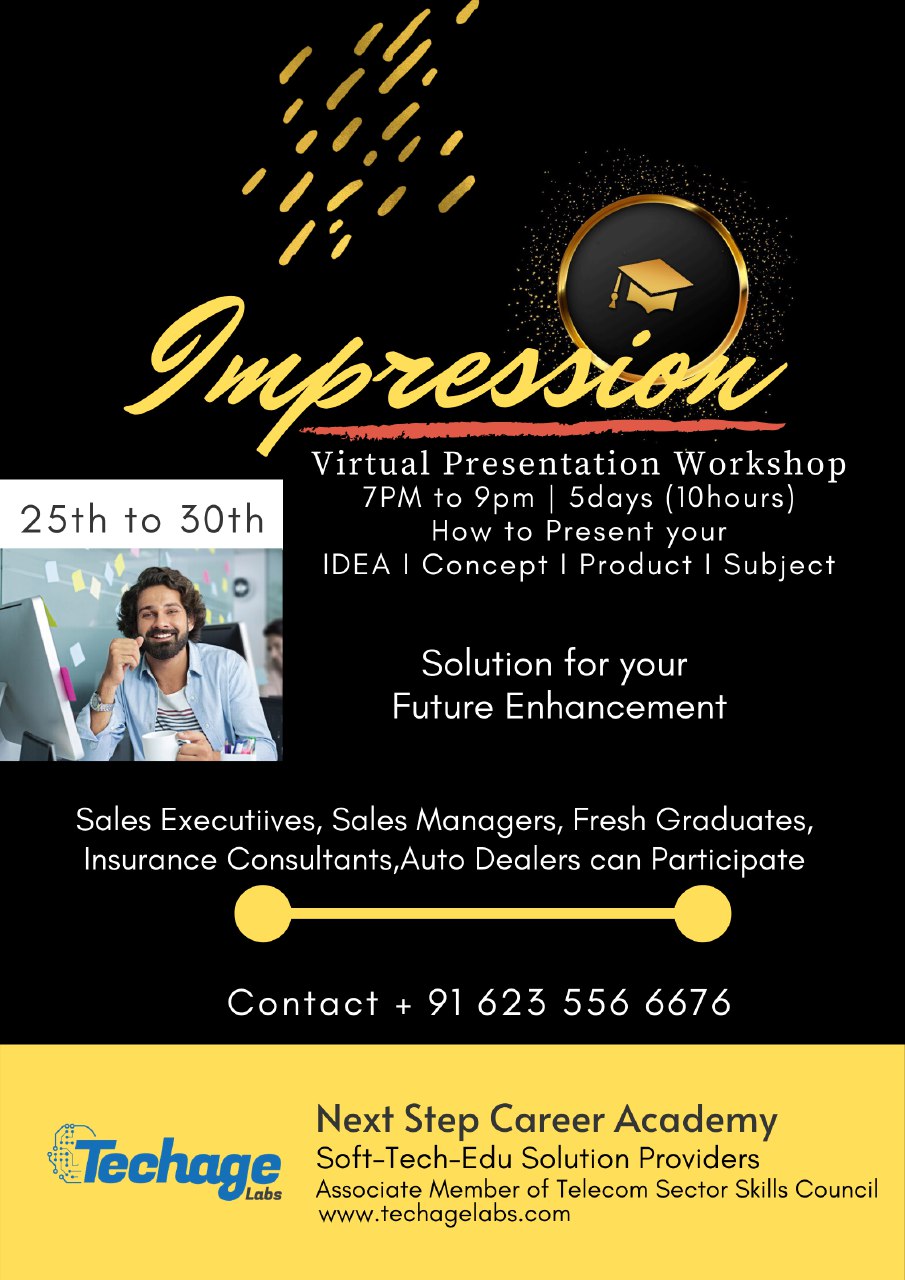 The presentations you develop and implement in your local and regional areas will each
have unique qualities and varied outcomes. Participant responses to training and
presentations are as varied as the individuals with whom they will interact. You will infuse
into each new program, the lessons learned from previous programs.
This Program is designed to lessen the likelihood of omitting important steps by providing
you with a process for systematically planning and implementing VIRTUAL
Presentations and training programs. THE SCOPE OF GOING VIRTUAL AND SUCCEEDING IN
GLOBAL MARKET IS SO EASY NOW.